Originally published on Reviewed.com.
When autumn arrives and the heat finally yields, my mind turns to cleaning. Maybe it's all those leaves falling; maybe it's because the tidying I did last spring has given way to paper piles and clothing avalanches. Once the kids are back in school, and summer fun has subsided, I can finally find time to focus on getting my home in order.
Here are a few gadgets that will make easy work of cleaning and organizing your home, from top to bottom, this fall.
1. This sleek dual-purpose cleaner
Personal technology that's always in hand picks up germs everywhere, as well as oils from your hands and face. Get rid of bacteria, dirt, and oils with chemical-free, antibacterial cleaner like this one, gentle enough for technology but strong enough get rid of all the ick. These refillable spray bottles are great to stash everywhere, and the sides double as microfiber wipes.
Buy now: AM Labs Microfiber Screen Cleaner Mist—$9.99 on Amazon
2. This stylish microfiber cloth for your glasses and screens
You'll want to clean your devices and glasses safely and gently to ensure they're fingerprint- and scratch-free; rubbing that smart phone or remote control on your jeans won't cut it. Declan's microfiber cloths are so handsome you could wear them as pocket squares—and they'll clean your screens without scratching.
Buy now: Declan Microfiber handkerchief—$25 on Amazon
3. Storage boxes you'll want to keep on display
These stylish, sturdy boxes come in a range of sizes and colors, and they're made to make sense of your unruly piles of paper. Thick recycled fiberboard means they can stand up to some weight, and the canvas paper they're covered in make them a handsome addition to a bookshelf. The leather pulls are the icing on your tidy cake. I love this two-drawer box for bills and school forms, and this two-box set of bigger boxes for more significant storage.
Buy now: Bigso 2-Drawer Canvas File Box—$26.99 on Amazon
Buy now: Bigso Valdeman Canvas Paper File Box (set of 2)—$37.99 on Amazon
4. Smart storage labels that let you digitally peek inside boxes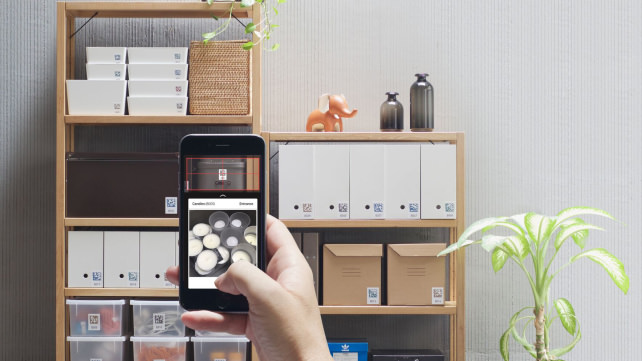 When you're on a cleaning spree, lots of things get put away, but as time goes on you forget where they are, and retrieving items can be an all-day affair of pulling down bins off high garage shelves, or digging through stuffed drawers and closets. These ingenious stickers have bar codes that you can place on the boxes or bins you store your stuff in. Use the app to assign items to a box as you store them. Then when you're looking for something specific, scan the barcode to instantly "see" what's inside without having to open it. Perfect for garage storage, home office organization, or summer/winter wardrobe storage.
Buy now: Quick Peek Smart Storage Labels (set of 100)—$24.95 on Amazon
5. A small scanner to digitize your paper documents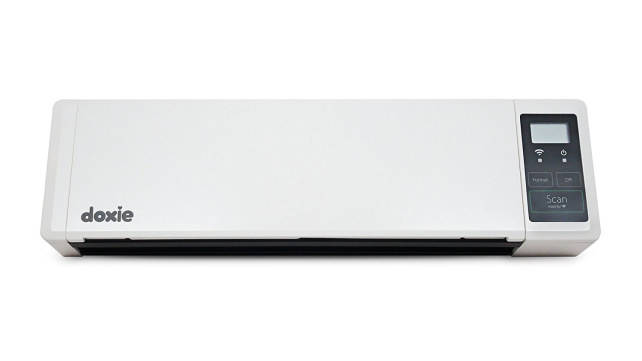 Paper piles are no match for the Doxie Q, a scanner you can take with you anywhere, no computer or wires required. Its automatic document feeder lets you line up as many as eight pages to be digitized at a time, making it easy to send files to digital storage and get rid of the paper that's taking up space and cluttering your desk. The Doxie app lets you store your files locally, or you can send them to popular cloud services like Evernote, Dropbox, or OneNote. Photos, receipts, recipes… there's no end to what you can organize.
Buy now: Doxie Q Rechargeable Wireless Paper Scanner—$259 on Amazon
6. A service that will digitize everything for you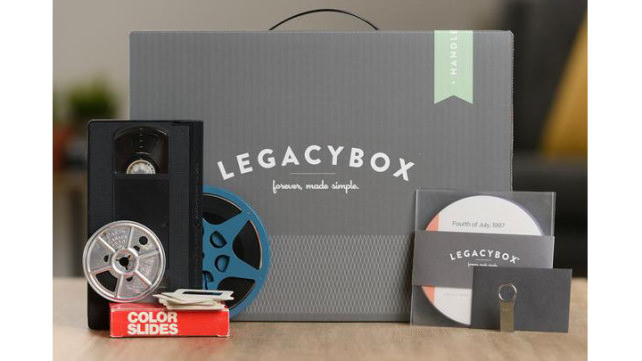 LegacyBox has lots of different packages depending how much you want to digitize, but there's a great Groupon deal right now for one of the larger packages at only $189, saving you over $300 off the $500 price.
Buy now: Legacy Box Service—$189 from Groupon (62% off)
7. A laptop stand that creates a more zen workspace
Your desk has finite real estate, and anything that helps add precious inches can cut back on clutter. Curve is a beautiful laptop stand worthy of your beautiful MacBook: It brings your screen to eye level, so you can use it with Bluetooth keyboard and mouse and work more ergonomically. Or pair with an external display for a boss dual-screen setup. When work is done, your laptop sits on a matte black perch, high above the requisition forms and time cards. As it should be.
Buy now: Twelve South Curve MacBook Stand—$49.99 on Amazon
8. These simple, color-coordinated desk organizers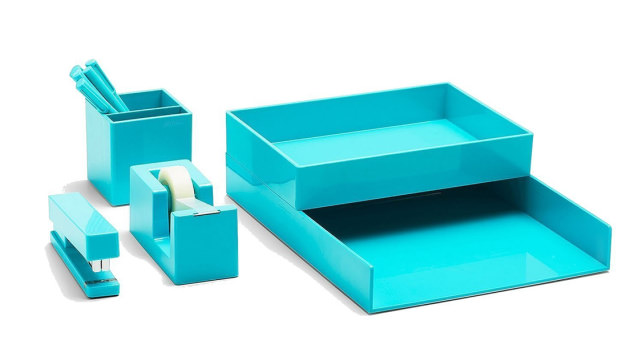 Buy now: Poppin Desk Set in Aqua—$36.70 on Amazon
9. A sleek charging station for your iPhone and Apple Watch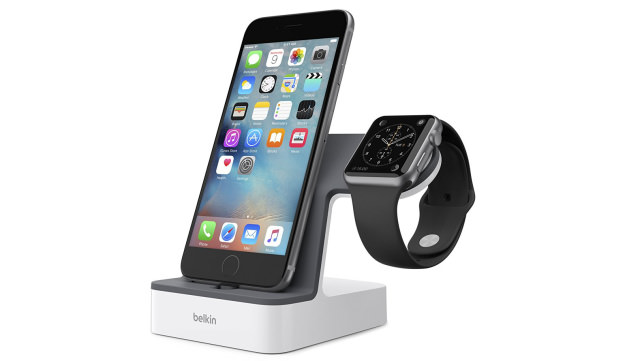 At the end of the day, your iPhone and Apple Watch need a suitable place to retire for the evening. This handsome dual phone and watch stand elevates your timepiece with a magnetic charger, and the built-in lightning connector keeps your phone upright and charging too (it lowers and rises to accommodate different iPhone cases—genius!). One AC cable emerges from the back, so there's less cord clutter.
Buy now: Belkin Powerhouse Charge Dock for iPhone and Apple Watch—$99.99 on Amazon
10. This elegant solution to tangled headphone cables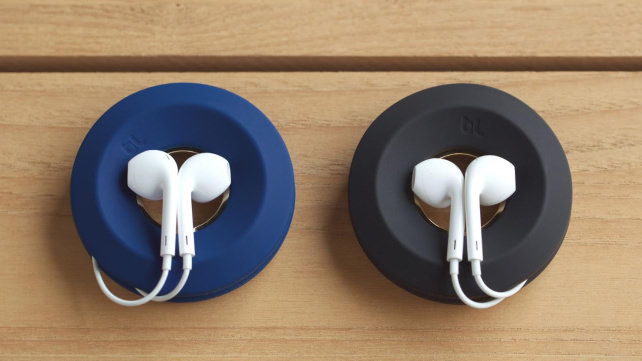 Earbuds become a tangled mess before you can dial up a Taylor Swift song on Spotify. They're no match for Cableyoyo, a cool spool with a magnetic center that tames the cord clutter and makes it easy to grab earbuds when you need them. Run the cord around the perimeter of this silicone donut, and rest the buds in the center (they'll stay put thanks to the magnet). No more missed calls or listening to music through a pretzel knot.
Buy now: Blue Lounge Cableyoyo—$9.95 on Amazon
11. A beautiful way to keep your odds and ends from getting lost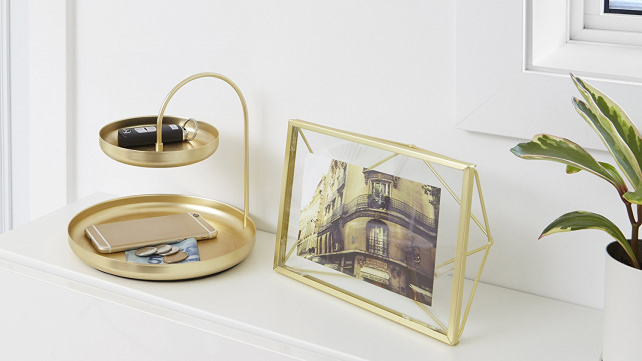 Buy now: Umbra Poise Tiered Accessory Holder—$20.00 on Amazon
12. A stunning solution for scarf storage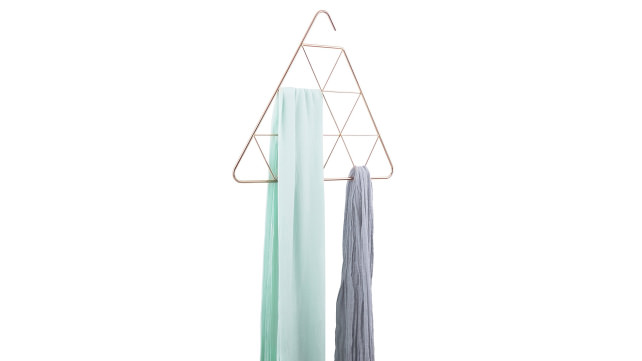 This clever design makes easy work of organizing your scarves and seeing them all at-a-glance. Hanging it in your closet brings your collection to eye level, and is a space-saving way to keep the clutter free.
Buy now: Umbra Pendant Hanging Scarf Organizer—$16.74 on Amazon
13. A remote that controls everything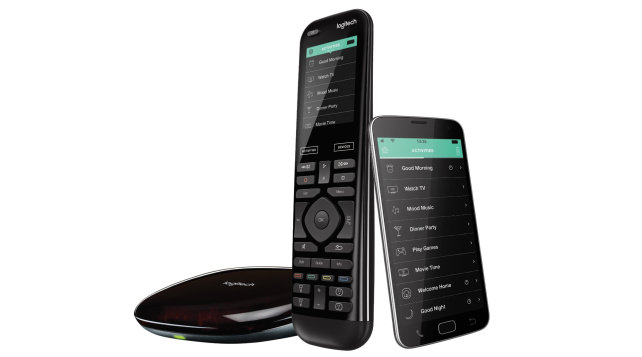 Buy now: Logitech Harmony Elite Remote Control and Hub—$257.68 on Amazon
14. A battery organizer for storage and convenience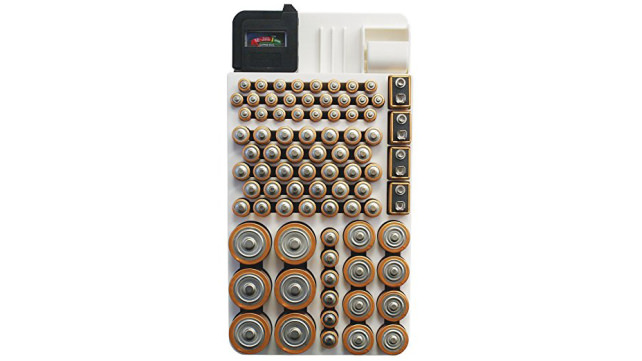 Buy now: Range Kleen Battery Organizer—$15.99 on Amazon
15. This travel case for every cable you'll need on the road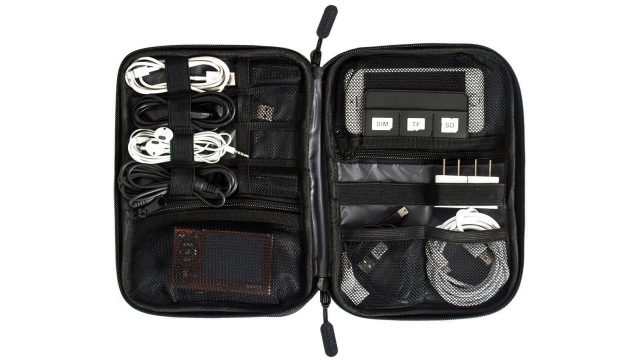 Buy now: BAGSMART Travel Cable Organizer—$18.99 on Amazon
16. An air purifier pretty enough to be part of your decor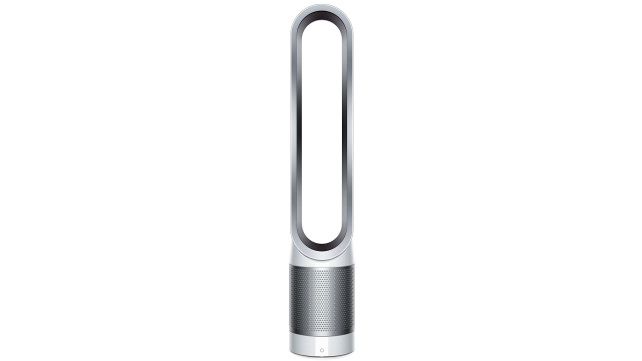 Buy now: Dyson Pure Cool Air Purifier—$499.99
17. A more modest air purifier that gets the job done for less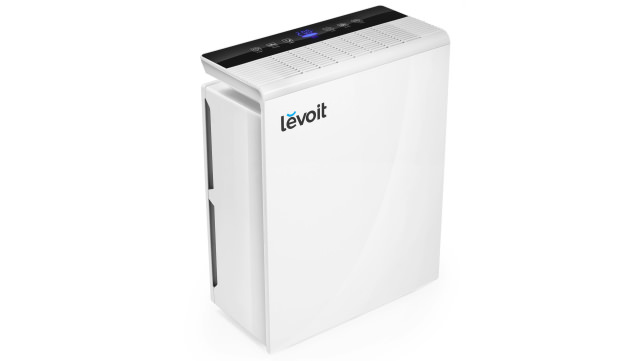 Buy now: Levoit Air Purifier—$159.99 on Amazon
18. A robot vacuum that helps keep your home dust- and pet hair-free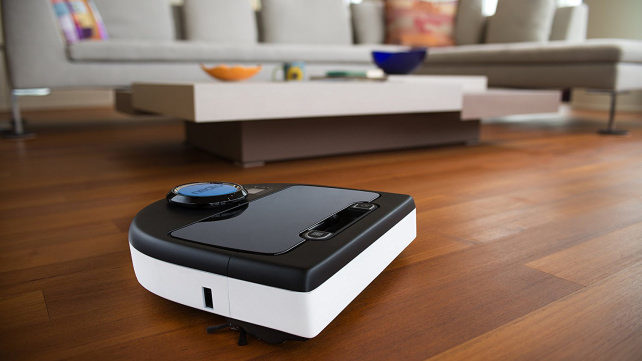 Buy now: Neato BotVac D80—$399.99 on Amazon
19. Wool dryer balls for static-free laundry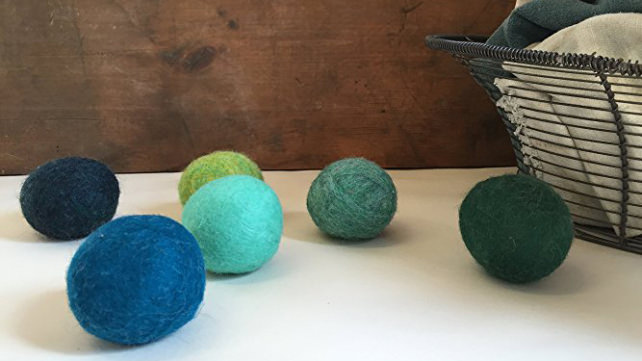 Buy now: Trees and Seas Handmade Wool Dryer Balls (Set of 6)—$36+shipping on Amazon
20. A machine that refreshes clothes between washes